About Us
Founded more than 35 years ago, Schur Success Group is a second-generation Colorado Auction, Fundraising, Appraisal and Real Estate company with an eye towards the future.
We conduct government surplus auctions, estate auctions, real estate auctions, and much more. We have expert personal property appraisers on staff. We also are a full-service real estate company selling lifestyle properties through our sister company, Schur Success Realty & Auction.
Schur Success Group is staffed by trained, licensed, certified, and award-winning auctioneers, appraisers, real estate brokers and support staff members.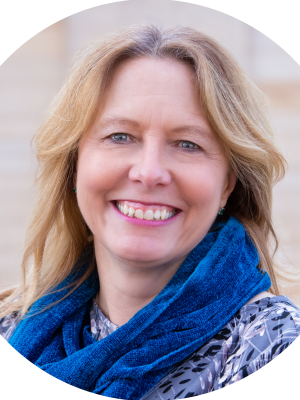 Shannon Schur, CAI, BAS, GPPA
President | Master Auctioneer | Asset Appraiser
(303) 424-0520
Thanks for stopping by our website and for wanting to meet our staff. My name is Shannon Schur, and my husband Rich and I own the Schur Success Group and Schur Success Realty & Auction based in Monument, Colorado.

I'm a Colorado native, and have lived in several places including La Junta, Arvada, Littleton, Castle Rock, and now I call Monument my home. I love Colorado, and I'm always excited to show out-of-towners my stomping grounds. There is just something magical about living at the foot of America's mountain, and all that Colorado has to offer.

I have been in the auction business for more than 30 years, working with, and eventually taking over for my dad Ray, who started the company in the early 80's. It's an exciting profession. I've enjoyed every minute of it and was honored and thrilled in 2012 when the Colorado Auctioneers Association inducted me into the Hall of Fame. There's only one other woman in the Hall of Fame, Cookie Lockhart (google her, she's fascinating).
We're a small company and I like it that way. We help each other with our projects. There's no "mine" and "yours", it's ours. I think it's the best way to serve our clients. Win-Win-Win for all involved.
The opportunity to help people with their family changes, and downsizing from appraisals, to selling personal assets, and Real Estate is something I enjoy. Being a one stop in assisting with any transitions of life. I really enjoy helping to solve problems and create solutions.

I like my cup of coffee or glass of wine by the fire. Or better yet, looking at the sun rising on, or setting over Pikes Peak, with my dog Kota next to me. (Kota has her own Facebook page: https://www.facebook.com/KotaBacon/)

Colorado is a great place to call home. I love the mountains, the plains, the wildlife, the city life, and the laid-back lifestyle that lets me be comfortable no matter where I may be.
Let me help you.
---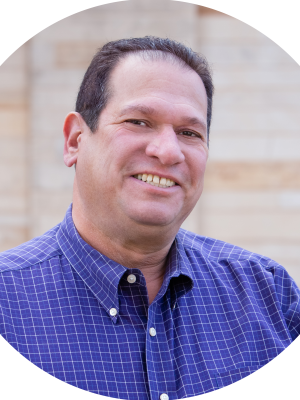 Rich Schur, MS Ed., CAI, AMM, BAS, CMEA, MPPA
COO | Master & Champion Auctioneer | Master Appraiser | Employing Broker
(719) 210-6230
There's a lot of alphabet behind my name! It simply means I love learning. My wife Shannon and I own and operate the Schur Success Group in Monument, Colorado, and we love serving clients up and down the Front Range, from Fort Collins, to Denver, to Castle Rock, and south through Colorado Springs and Pueblo.
In fact, since we are Realtors and auctioneers, we serve clients all over Southern Colorado, in the mountains, on the Plains, and even on the Western Slope. We love the Rocky Mountains, and we are privileged to call Monument, Colorado our home. (Real estate is sold through Schur Success Realty & Auction, LLC).
We live on the edge of the Black Forest, and we are blessed to be able to sit on our back deck and look at the beautiful Rocky Mountains every day. With a southwest exposure, we have a fantastic view of Pikes Peak and the incredible Chapel at the Air Force Academy. There are horse ranches, farms, log cabins, chalets, and lots and lots of trees all around us. I left the Chicago area in 2002, and have not regretted the decision for a single moment. I rarely saw a deer where I lived, and now there's a herd that wanders through our yard all the time.
I wanted to get away from the hustle and bustle of crowded suburbia and flat landscapes. I grew up north of Chicago in a town called Deerfield. I lived in several places in Lake County, and for more than 12 years, I worked locally as a police officer. My kids were born and grew up in Lake County. But there were no mountains. I had to suffer through all kinds of development before I could find farms or ranches. Wildlife was scarce.
In Colorado, I met Shannon, who was an accomplished auctioneer. The more I spent time with her, the more I enjoyed the profession, and chose to become a full time auctioneer. In fact, I think the decision was a factor in her agreeing to marry me. I enjoy the profession so much, I gave up my jobs in higher education and my side business in HR. I even became the 2010 Colorado State Champion Auctioneer!!
Hence the alphabet. I love learning (I have a Master's in Adult Education) and continue to take as many classes and studies as I can. The CAI is the Certified Auctioneers Institute, one of the most prestigious designations in the industry. I've also earned the BAS, or Benefit Auctioneer Specialist designation, in recognition of our work helping non-profit organizations raise funds through auctions. My AMM stands for Auction Marketing Manager.
Along the way, I became a Realtor and despite my initial fears, I now love selling property – either the "traditional way" or via auction. I have made some great friends as a Realtor, both buyers and sellers. Being a Realtor means I get to know people, and get to understand their needs in buying or selling a home or property. This creates the opportunity for a relationship. I'm a people person, so this was a win! One of my proudest moments (so far) is selling homes to three generations of the same family!
I've also become a Master Asset Appraiser. I can appraise just about any kind of personal property, but as a gear head, I enjoy the mechanical "stuff". When I'm not helping clients buy or sell property, or appraising their things, I serve on the Tri-Lakes Chamber of Commerce as the Co-Chair. I've been on the Board of the National Auctioneers Association and still serve on several committees, and am a Past President of the Colorado Auctioneers Association. When I'm not doing that, I travel the country as an instructor for auctioneers and appraisers. And, in the little spare time I have left, I enjoy working in my wood shop.
Outside of the company, I recently completed a two-year term as the Chairman of the Board of the Tri Lakes Chamber of Commerce, and am now serving as the Board President of Tri-Lakes Cares. It's a great way to get to give a little back to our community.
So, enough about me. What about you? How can I help you?
Call me directly at (719) 210-6230. That's my cell. I don't mind calls "after business hours". If I'm not around, you can talk to anyone on our team, as we work together on every project to give you the best service we can.
---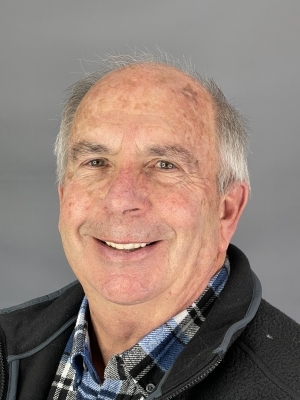 Larry Deaton, SRES, SFR
Associate Broker, Auctioneer
719-235-2764
I am a native son of Tennessee, who owned and operated a landscape company in Memphis for over 20 years, specializing in high end residential and commercial landscaping. In 1996 and 2001 respectively, I got into the real estate and auction businesses. In 2006, my wife, Claire, retired from teaching after 25 years in the Shelby County school system. With Claire retiring, we were able to chase the grandkids to Colorado. We settled in beautiful Monument and planted our roots here.
A few months after moving, and as I was trying to establish myself in the real estate and auction business in Colorado, we met fellow auctioneers Rich and Shannon Schur. While participating in one of our favorite pasttimes, eating, I looked over at their table and saw gavels on their shirts. Being the shy person that I am, I jumped up, walked over and introduced myself as a fellow auctioneer. Since that day, in addition to becoming good friends, we have worked together off and on in different facets of both real estate and the auction business.
At heart, I am a people person. I love to meet new people and I enjoy helping people look for, and obtain, the perfect home. I would love to work with you to find your dream home, whether it's your first home, or you are looking to downsize to your forever home. I have earned several designations in both auctioneering and real estate, but the one I like best is Senior Real Estate Specialist (SRES), the one that enables me to better serve the changing needs of retirees who are looking to downsize, and all the lifestyle changes they have to consider when making that move.
If we can assist you with your real estate or auction needs, please give us a call. We would love to help.