Out with the Old and in with the New (Stapleton and Denver International Airports)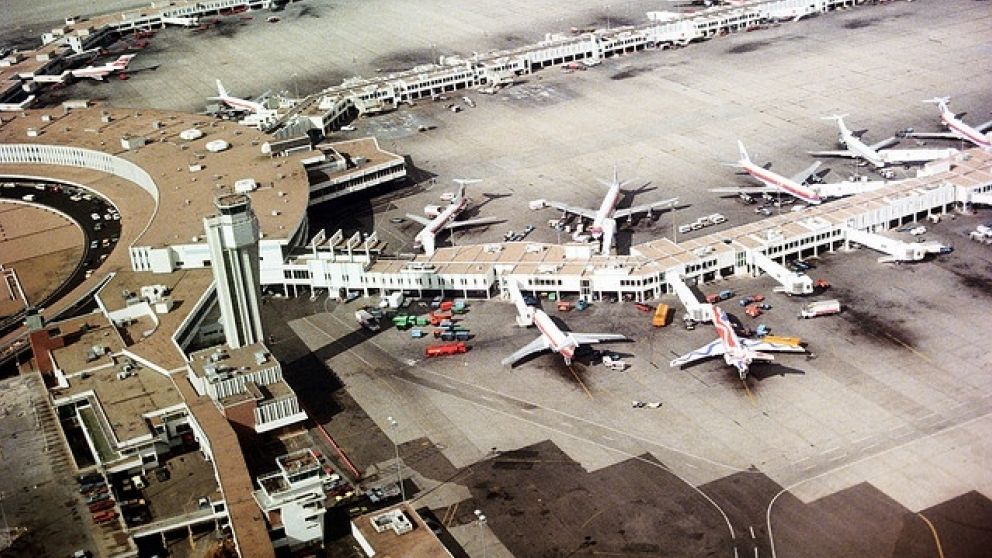 Out with the Old and in with the New
Shannon Schur, Auctioneer, Broker, Appraiser
Our Company has had the honor and privilege of serving as the auctioneers for the City & County of Denver for nearly 35 years. That means we played a part in the history of this great city.
Some of this history included the shutdown of Stapleton International Airport and the opening of Denver International Airport (DIA) 23 years ago. On February 27, 1995, at 11:59pm, Stapleton officially closed, and at midnight February 28, 1995, DIA opened their doors. This project was constructed at a cost of $4.8 billion, and 16 months behind schedule.
In 1985, the City of Denver started the planning process for the new airport, and annexed land in Adams County. By 1989, the voters had approved the move and the new airport. Our company was tasked with selling the houses on the land, and getting them moved.
My father, Ray Fenter, our founder, handled this entire process with his team. In total, it took 10 auctions to get them all sold. We conducted the auction in the City Council Chambers using slide shows.
As the time to open the new airport got closer, we started planning the auctions for all of the assets that weren't being moved.
We sold the jet bridges that were shipped to Alaska for use in a small airport.
We sold the baggage turnstiles and components to a buyer who shipped them to Colombia.
We sold massive snow plows, trucks, fixtures, and so much more. The last liquidation items we sold were the chairs used throughout the airport and the ticket counters. It was quite a process to liquidate an entire airport.
DIA was just one of the many auction ties we have to the City. What a ride.
Here is a video about that last night at Stapleton.
Photo Credit: Pinterest - Stapleton International Airport - Frontier Plane | Colorado Memories | Pinterest | International airport and Planes
---